The IN/OUT feature facilitates the execution of shelving tasks for individuals working in-store. This feature is supported by lists that indicate which items should be moved IN or OUT of a guideline. Each bay has its own IN/OUT list, that can be accessed by selecting each specific bay.
HOW DOES IT WORK?
1 Right-click on an item of a bay to open the ACTIONS menu.
2 In the ACTIONS menu, choose between "Add to IN" and "Add to OUT".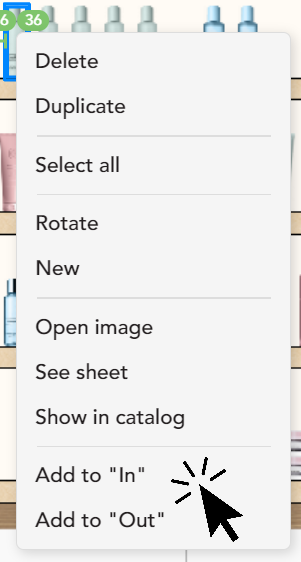 3 Depending on your choice, the item will be added to IN or OUT list under the IN/OUT tab on the right of the workspace.
To identify which items are IN, you can hover your mouse over the item or use the IN list, it will highlight the item and show its position.
A clear button

is also available in case you want to delete all the items from your lists instead of erasing them one by one.
If you select multiple items to add to IN and among these items, two of them are already listed in the IN list, then it will only add the items that were not already listed. However, if you select both IN and OUT items simultaneously, no action can be performed.
Exporting your guideline
By exporting your guideline, you will have a section OUT with all the items from the OUT list.
No facing and quantity is displayed on the export for OUT items.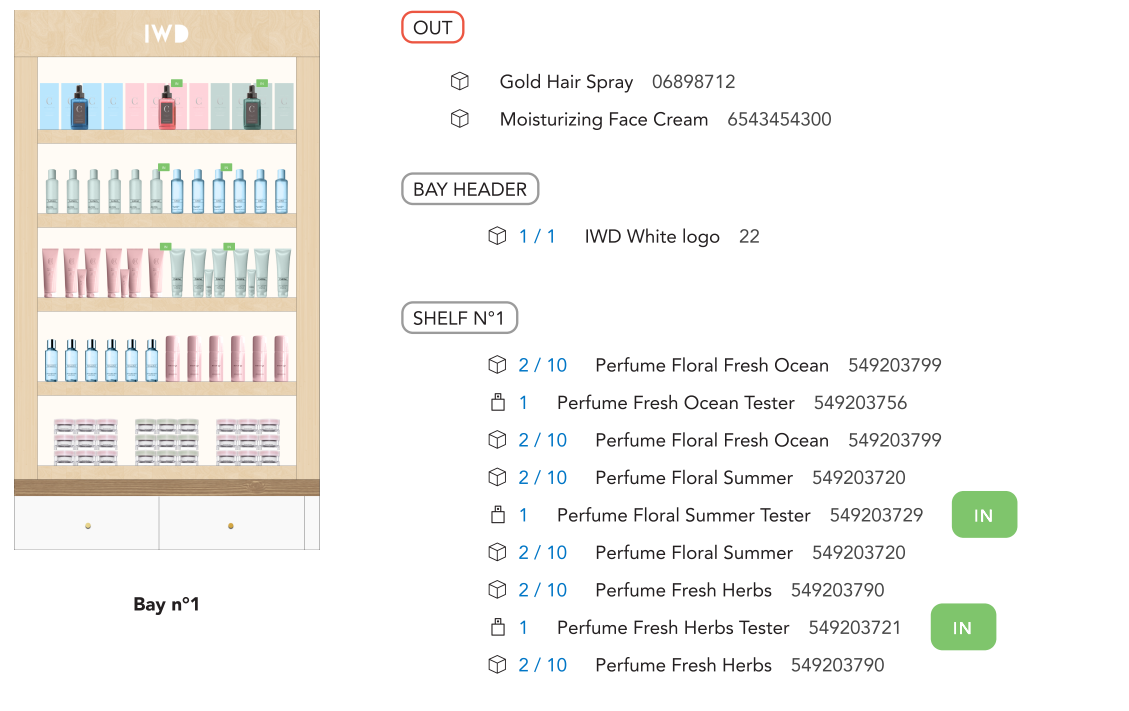 Unlike the OUT items, there is no section for the IN items. Instead, they will have a tag placed next to their code1 but also on the bay image to identify clearly which items are listed as IN.