Make your retail life easier.
Meet IWD, the only end to end SaaS platform that allows you to manage the entire merchandising cycle. For all types of business environments.
Create visual merchandising guidelines online in 2D & 3D quickly & easily.
Execute these instore directives throughout your distribution network,
and Analyze the impact of your merchandising strategy.
C R E A T E
Start by importing all your brand assets: products, visuals, fixtures, and fixture accessories. Provide your team with an up to date centralized catalog. Customize your branded furniture with specific dimensions, and dynamically merchandise your products. Stack, duplicate, switch. What took an hour before, is now achieved in a minute!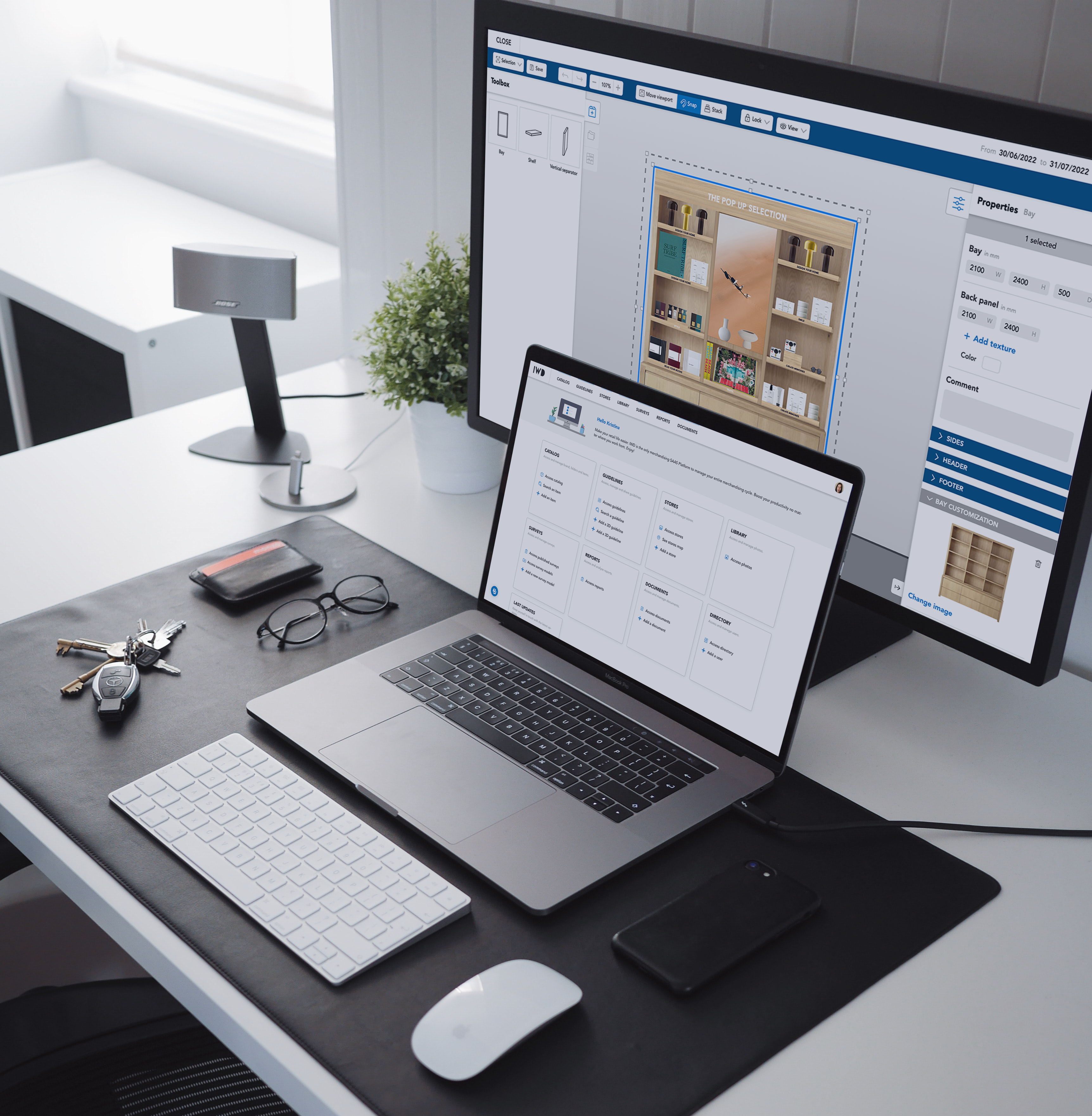 In addition to 2D, users benefit from an easy-to-use 3D interface to create virtual points of sale. Build standard linear shelving or complex fully modeled stores. All back walls, corners, floor plans or mockup stores take environmental factors, such as competitors, into account.
Once the POS is designed, arrange products from permanent collections or upcoming campaigns; just like in real life.
You now have the tools to build product assortments adapted to fixture availability, store size or market. Maintain brand consistency thanks to clear product range and launch directives. Be equipped with the best tools to enhance your sales performance.
E X E C U T E
Once your guidelines are created, export detailed directives. Clearly and visually present your merchandising strategy to store teams. Choose to export as an excel file to include the number of SKUs and stock capacity.
The field staff can access guidelines online or offline, implement them in store, and upload a picture.
HQ can access the database with all pictures corresponding to the store.
Field teams can now provide valuable insights by answering surveys or reporting inventory. You can also chat directly on the app.
From your office, get a real time view of your network structure and breakdown by store: associated teams, photos, and documents.
VISIT OUR WEBSITE & FIND OUT MORE