We offer two live training options, free masterclasses or private training:
REGISTER FOR A FREE MASTERCLASS
Each month, we organize a new masterclass session focusing either on the creation of 2D/3D guidelines and maintenance of the catalog or the the field execution aspect of the IWD Platform.
Whether you want to improve your planogramming skills or learn how to communicate seamlessly between the head office and the field and get a real-time picture of your stores... We've got you covered!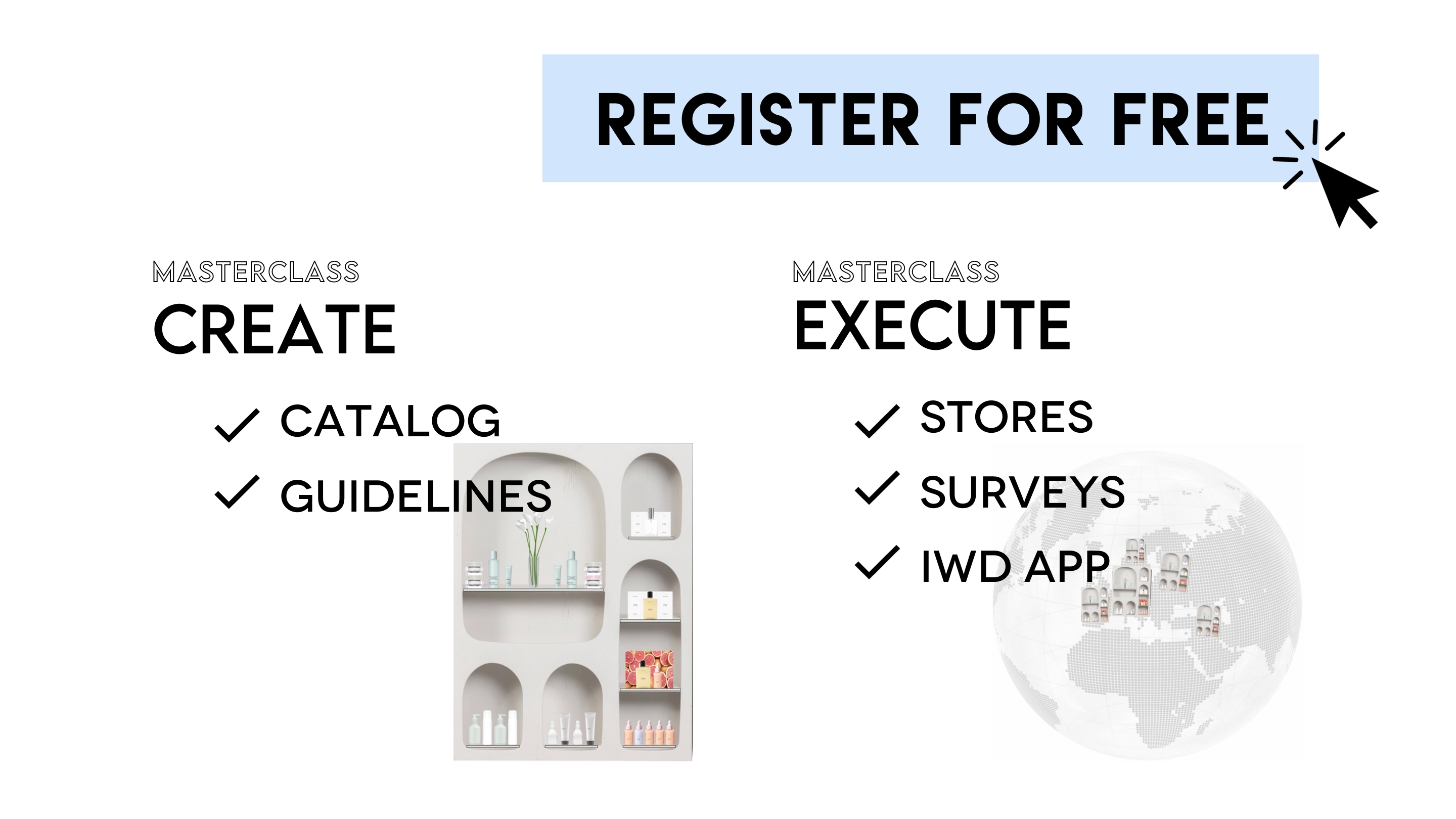 BOOK A PRIVATE TRAINING
Booking a private training session is a great way to get personalized, one-on-one instruction tailored to your specific needs and goals.
Private training sessions are designed to focus on the topics that are most important to you, allowing you to get answers to your specific questions. Whether you are a beginner or an experienced user, private training can help you improve your skills and knowledge, and ultimately become more productive and efficient on the IWD Platform.
By booking a private training session, you will also be able to choose a convenient time and location for you and your team.