HOW DOES IT WORK?
A hook allows you to hang your items on a bay e.g. bags (just like pegboards on the V4).
An item-holder is used to place items on the back panel without using a hook e.g. glasses.
These elements are available in the toolbox in the 2D Editor, simply drag & drop them to your bay to use them.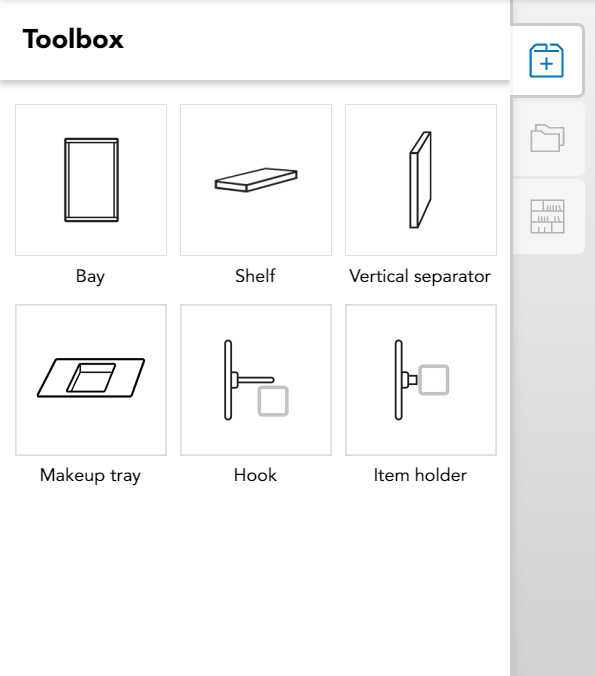 Good to know
The dimensions of a hook and an item-holder are the same: 50mmx50mm
Duplicate a hook & item-holder
Placing hooks & item-holders one by one can be time-consuming, this is why you can duplicate them to keep the same pattern instead of rebuilding it from scratch. Select the element then click on "D" control on your keyboard or use the actions menu on the top left of your screen.
By default, it will duplicate them on the right, by keeping the existing left distance (distance between the hook and the left first obstacle, it can be another hook, the side of the bay, a shelf etc…).

Good to know
When an element is duplicated, all of its content will also be duplicated.
Add an item on a hook & item-holder
To add an item, the user has to drag and drop an item on the hook or item-holder
Items are automatically snapped if the user drags the item in the area of the hook or item-holder which is 100mm around the middle of the hook.
Once you select a hook or item-holder, you can either delete, duplicate, clear, or see properties.

Tips
Remember that you can use hooks & item-holders when building a fixture. You will then be able to use this fixture in your guidelines (instead of placing the hooks & item-holders each time)
Behavior
Both elements can hold a product, a tester, a shoe, a cloth, or a textile accessory but only one item can be placed on an element. It won't be possible to put more than one item on the same hook or item holder.
The visual below shows the position of identical items on hooks and on item holders: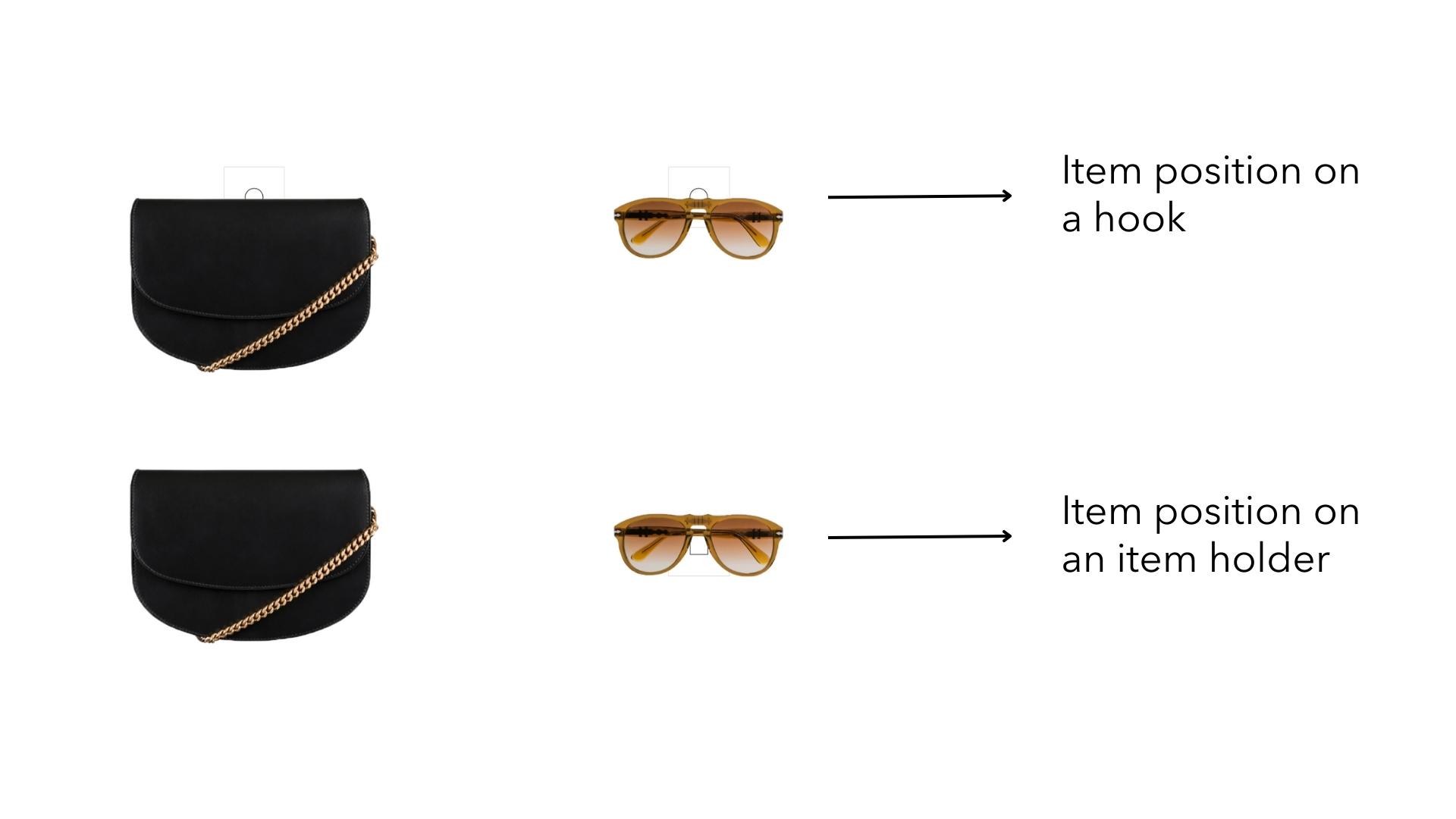 You may get warning messages if the element is not placed correctly. The most common errors occur:
If the hook is in front or behind another element.
If the hook is not placed on the back panel e.g. after resizing a bay.
If the hook is on the bottom of a bay and overlaps the floor.
Info
Unlike an item-holder, an item on a hook can hold stock. The stock is calculated from the bay depth, consult this article for more information about the stock management of an item.