Did you know that the Best Practices defined on the IWD Platform are also visible on the IWD App? Read this article for more details.
BEST PRACTICES TAG
Photos that were tagged as Best Practices on the IWD Platform are now also identified on the app with a trophy tag. This allows you to quickly identify best practices when browsing the photos linked to a store or when completing a survey.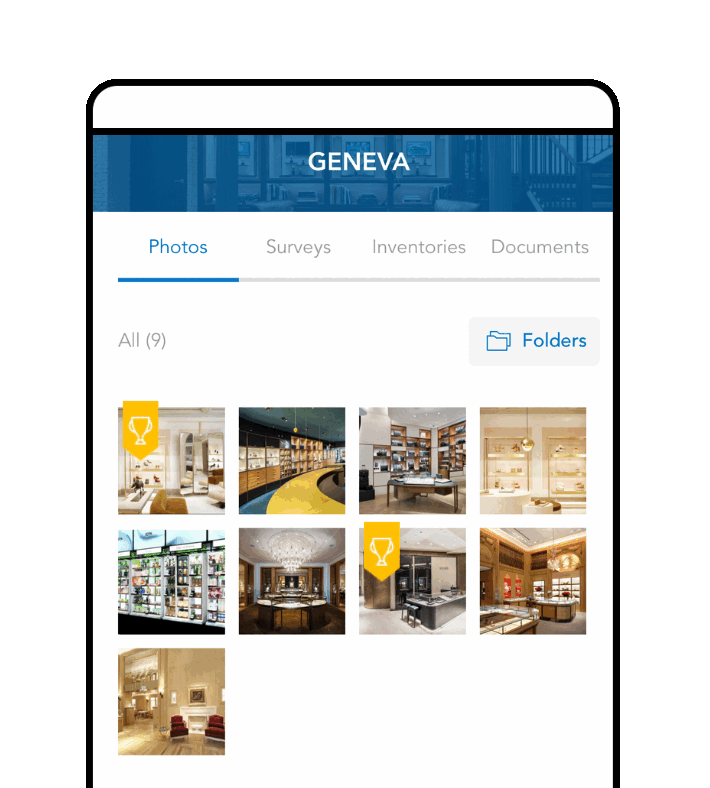 BEST PRACTICES TAB
All best practices are grouped under the BEST PRACTICES tab. Photos are listed from the most recent to the oldest and can be opened in a larger size by clicking on the thumbnail.
Search tool: The search tool allows you to search by store to identify the best practices linked to a specific store. Note that the store name is displayed below each photo.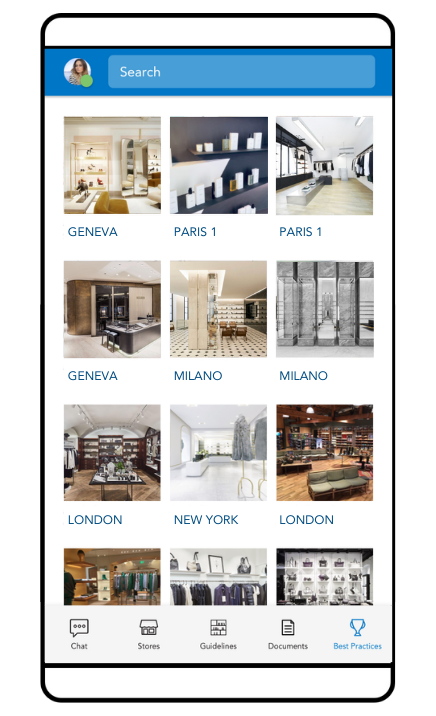 📌 The BEST PRACTICES tab is available to all users by default but can be hidden if needed by asking your Customer Success Manager.
NOTIFICATIONS
When a photo is defined as a best practice, then an app notification is sent to the user who published the photo. Notifications preferences can be managed under the notifications settings page, where you will have the option to enable/disable best practices notifications. Like all notifications, it is enabled for all users by default.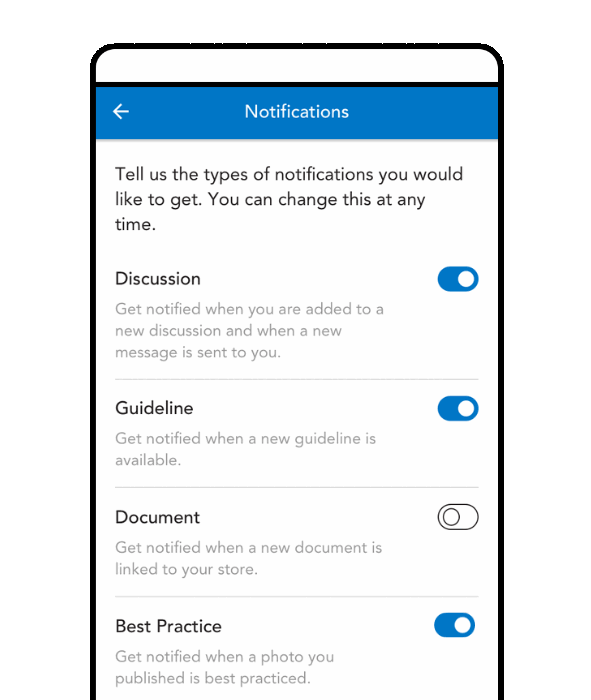 Info
By defining a photo as a best practice standard, it allows you to highlight good practices for others in the organization to be inspired. Check out this article to learn how to define best practices!