Using the IWD Platform makes your life faster and easier. Well, using shortcuts will make it even faster.
Once you get familiar with the tool, these shortcuts will help you save some precious time when creating guidelines. No matter what Operating System you use, they will work.
Download the keyboard shortcuts here:
2D EDITOR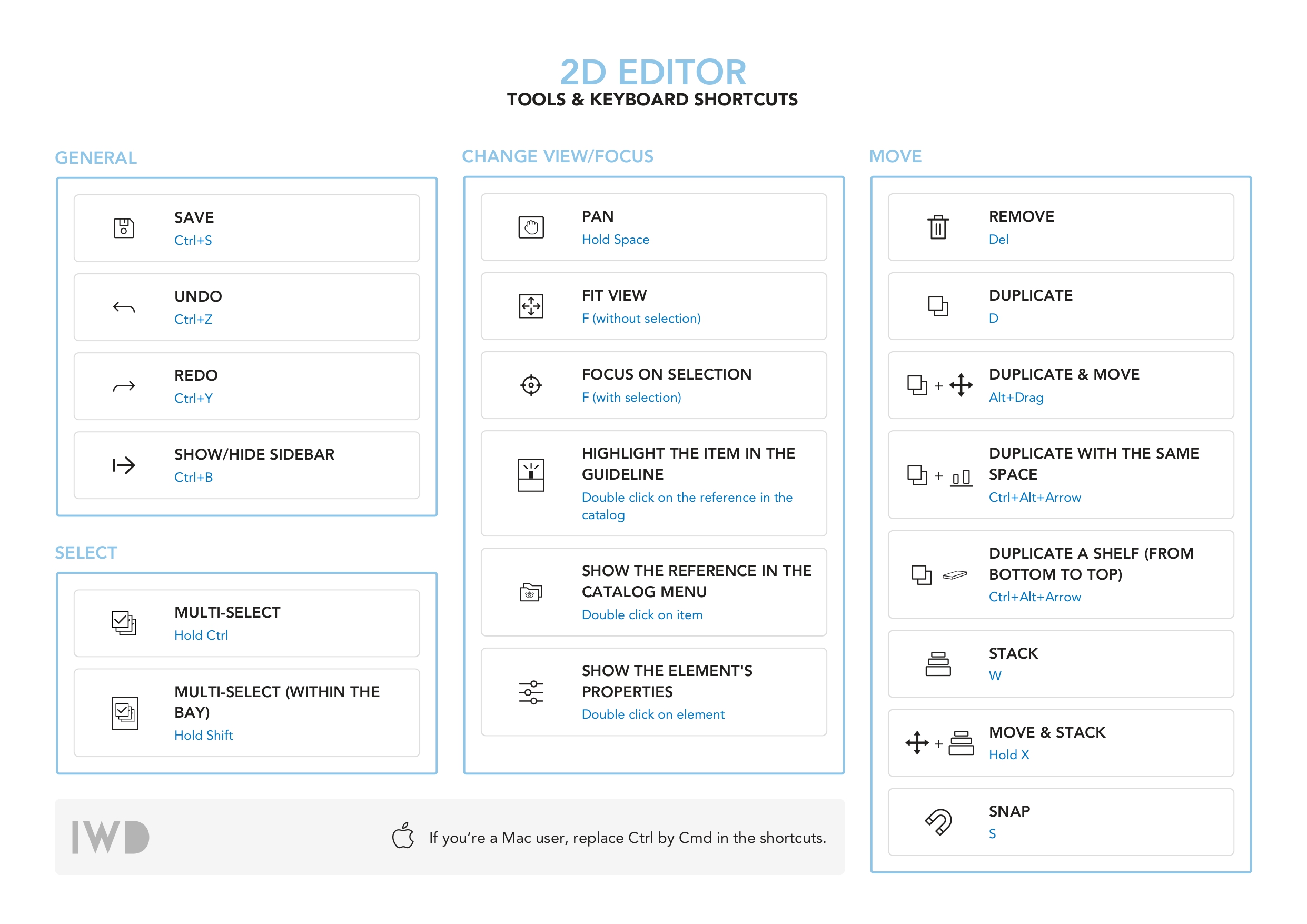 Read our selection of articles about some of the shortcuts featured above:
3D EDITOR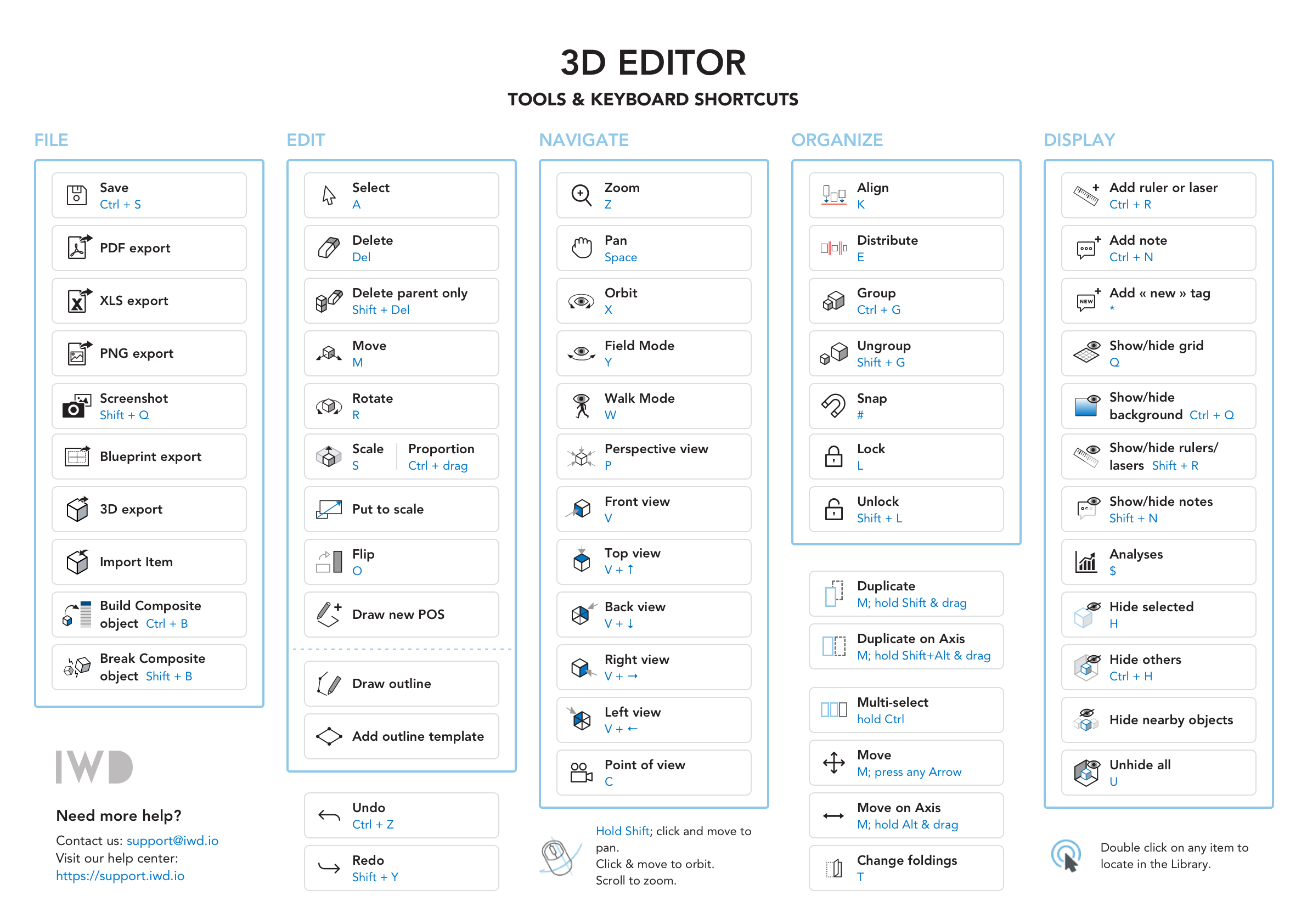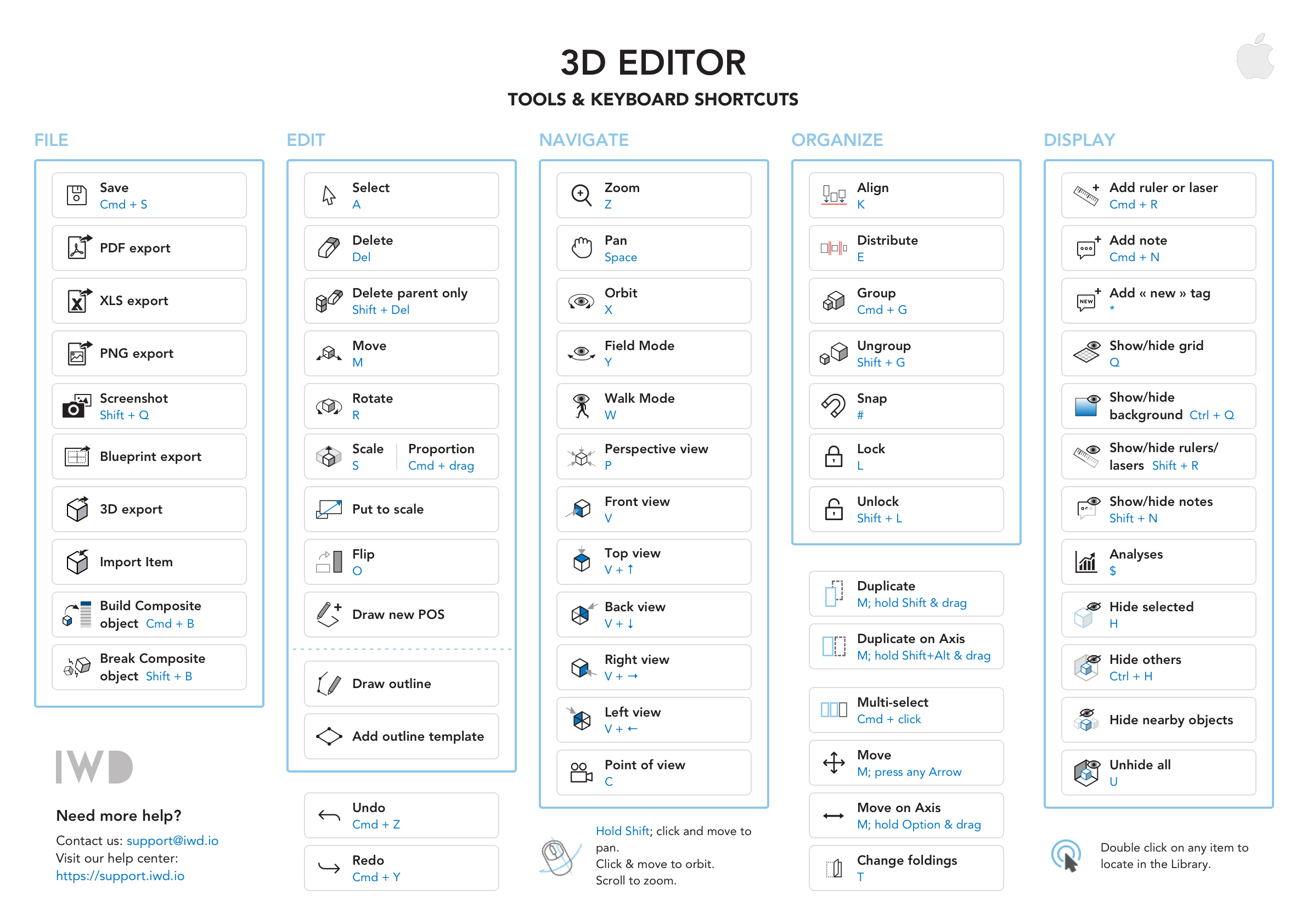 The 3D Editor gives you a better vision of the space therefore you can do more things:
Tips and tricks
Don't forget to bookmark this article, so you can easily retrieve it!
Plus, visit our Tips and tricks category and discover how to maximize your usage of the tool.