Now photos can either be uploaded from the PHOTOS section or the SURVEYS section. The recommendation is to pass through a survey.
SURVEYS SECTION
A good survey should prompt users to upload some photos to illustrate their answers.
From the HQ point of view, this is the best way of getting photos from the field as
1 You can set a limit on the number of photos that can be uploaded
2 You can pre-tag these pictures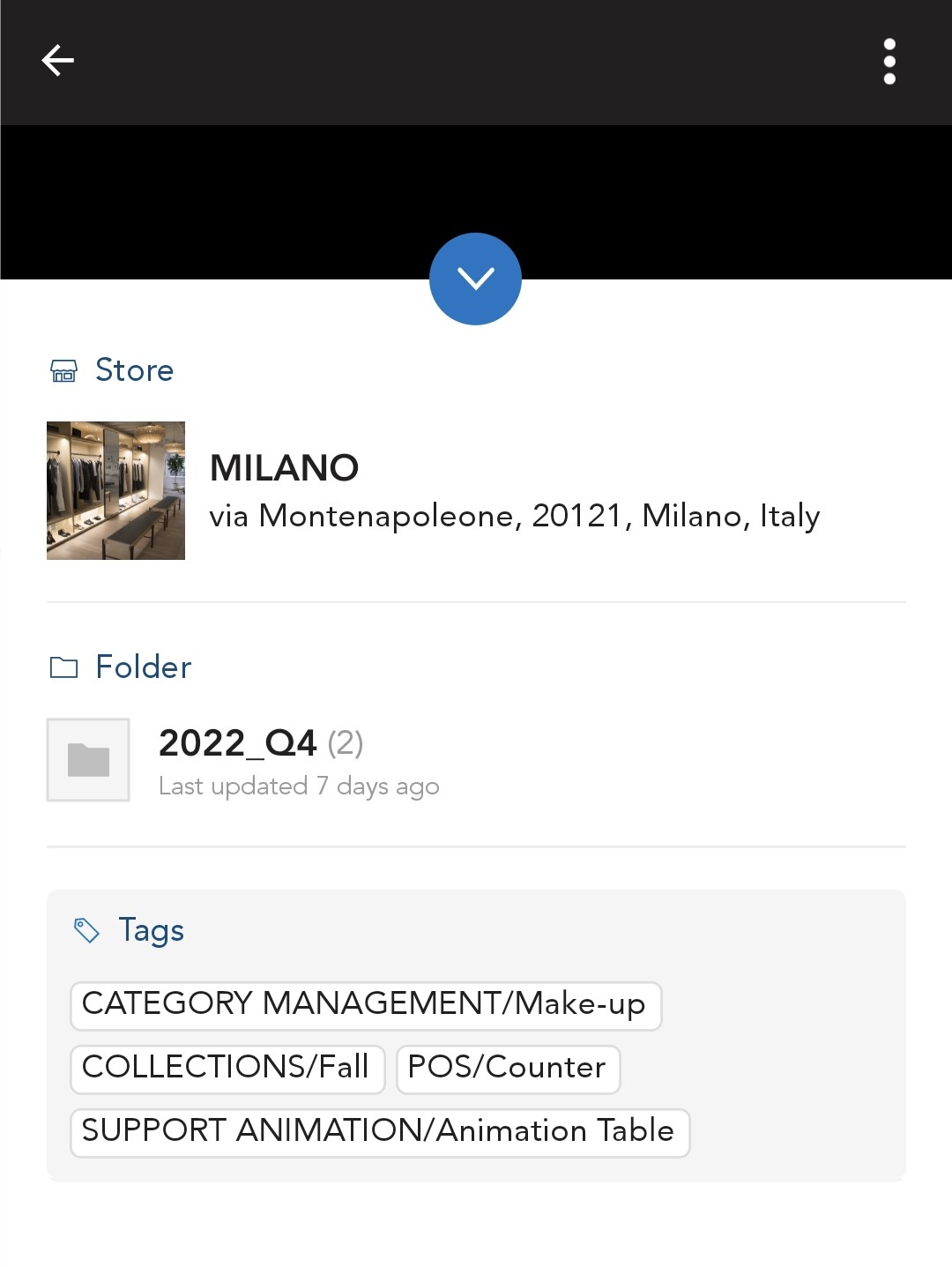 3 The context is known which makes it more concrete and easier to analyze.
PHOTOS SECTION
In some cases, you might need to upload pictures outside of a survey, for instance, if you spot a nice installation by a competitor or you want to share photos of special corners or installations in your store.
This can be done from the photos tab, you can click on SEE ALL FOLDERS to browse content and access the latest uploaded photos.
If you want to add photos to a specific folder, you have to :
Chose the folder you want by clicking on it

Click on the + icon to add photos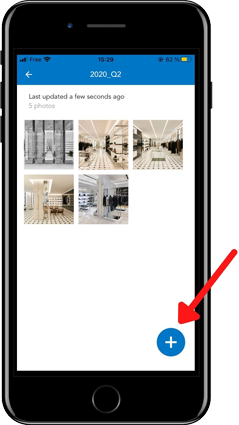 2 options are available :
1. Take a picture on the spot:
Click on the grey button (you can switch the camera's direction)

If you want to add a tag, click on ADD TAGS (

INFO to select the tags you want, click on the + icon. Press again on this icon to deselect the tag)
Validate by clicking on the bottom right button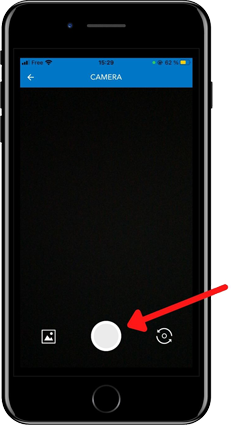 2. Select pictures from your gallery:
Click on the image icon at the bottom right

Allow the application to access your phone's gallery

Select the picture(s) you want to add to the folder and v

alidate by clicking on DONE

If you have selected multiple photos, you will be redirected to a preview page where you will have the option to reorder the photos: 1. long-touch a photo then 2. drag and drop it to reorder.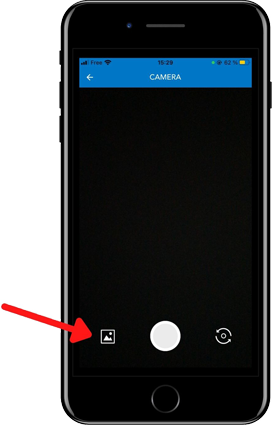 Also, if you want to delete a picture, open it by clicking, and from the 3 dots on the top right, select delete.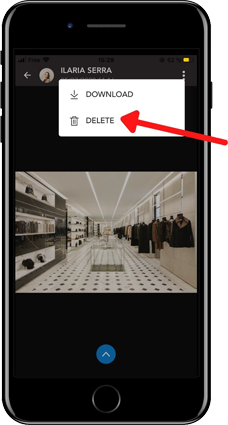 Info
Keep in mind that pictures uploaded on the app are also available on the platform and vice versa!