To select an object (fixture, product, shelf, lightbox, etc.), click on the select button to activate the selection tool. You can also press [A] on your keyboard.
Click on the object you want to select. The selected object will be outlined in green, indicating that it is ready for an action to be taken (move, rotate, delete, etc.).
MULTI-SELECT ITEMS
You can also draw a square selection with your cursor, or press [CTRL] on your keyboard to multi-select.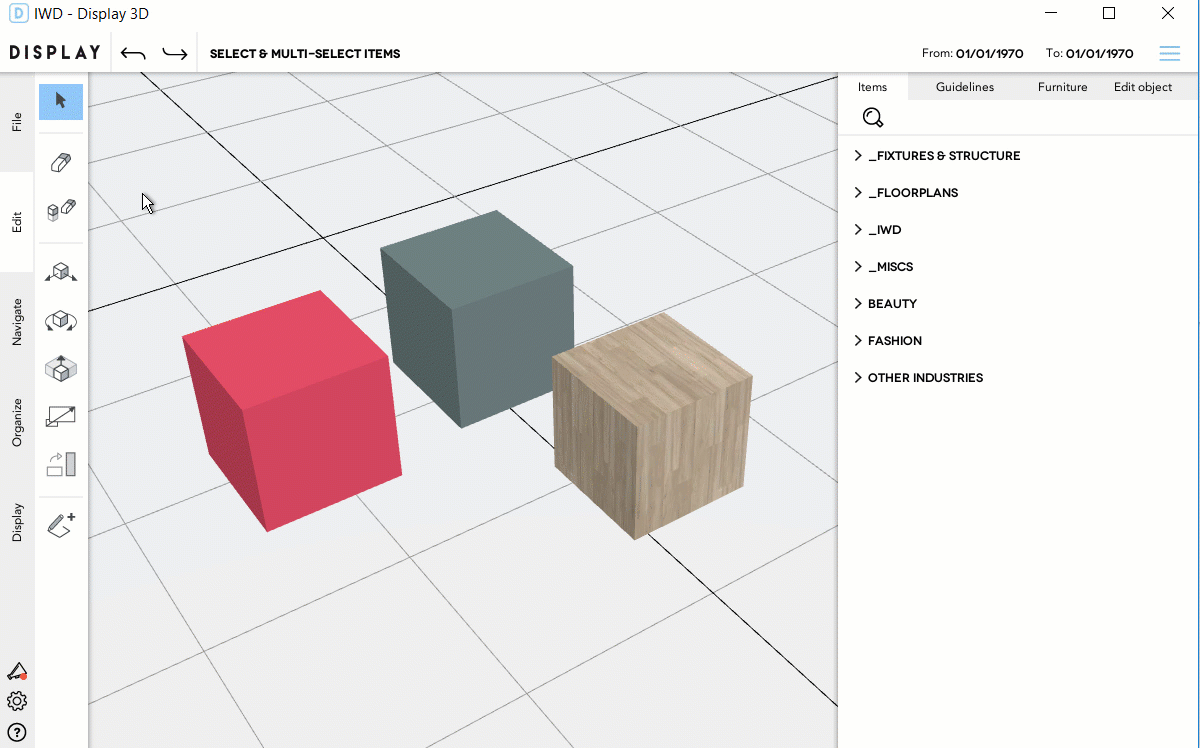 Info
This feature is available in both 2D and 3D editor, it works the same!