This feature Distribute of the 2D editor allows you to organize the products on your shelves more quickly.
To do so, place products on a shelf and directly select the shelf to organize it:
1 Click on the first icon to place products on the left.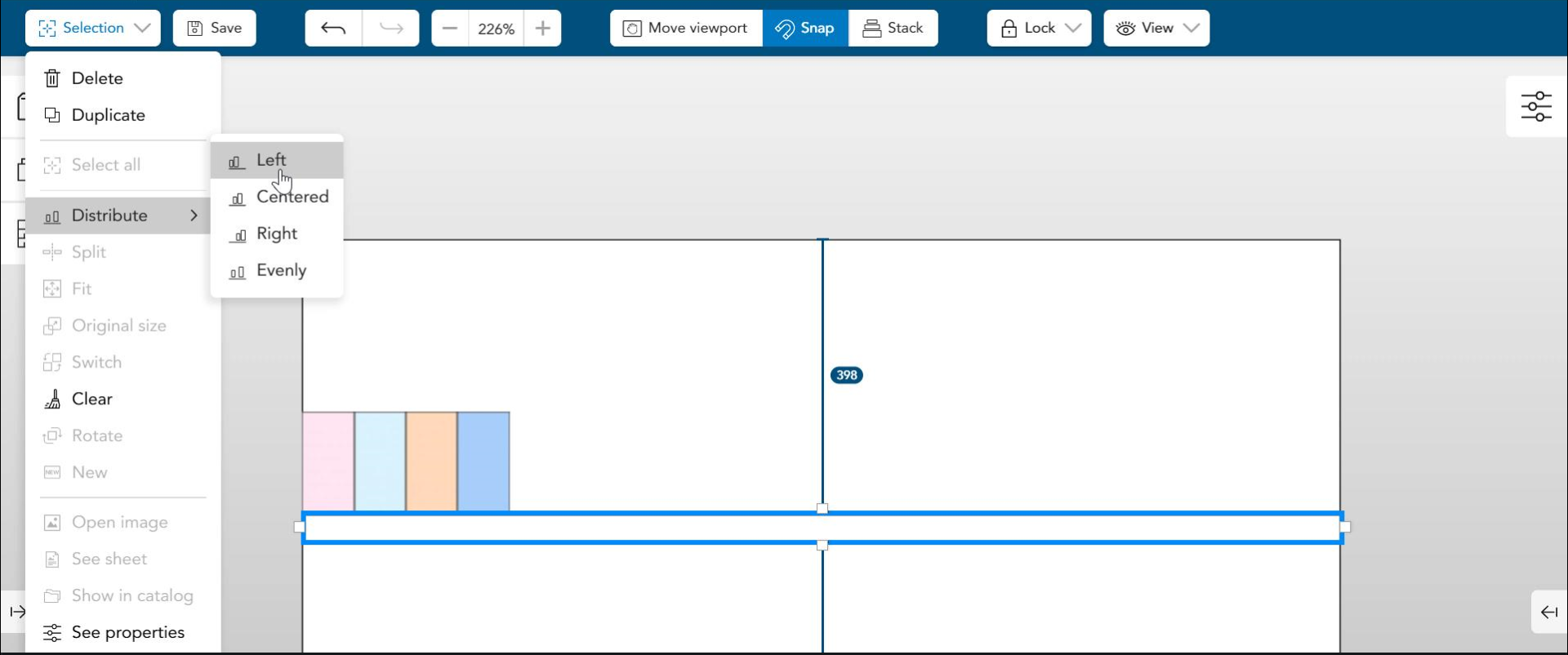 2 Click on the second icon to center products.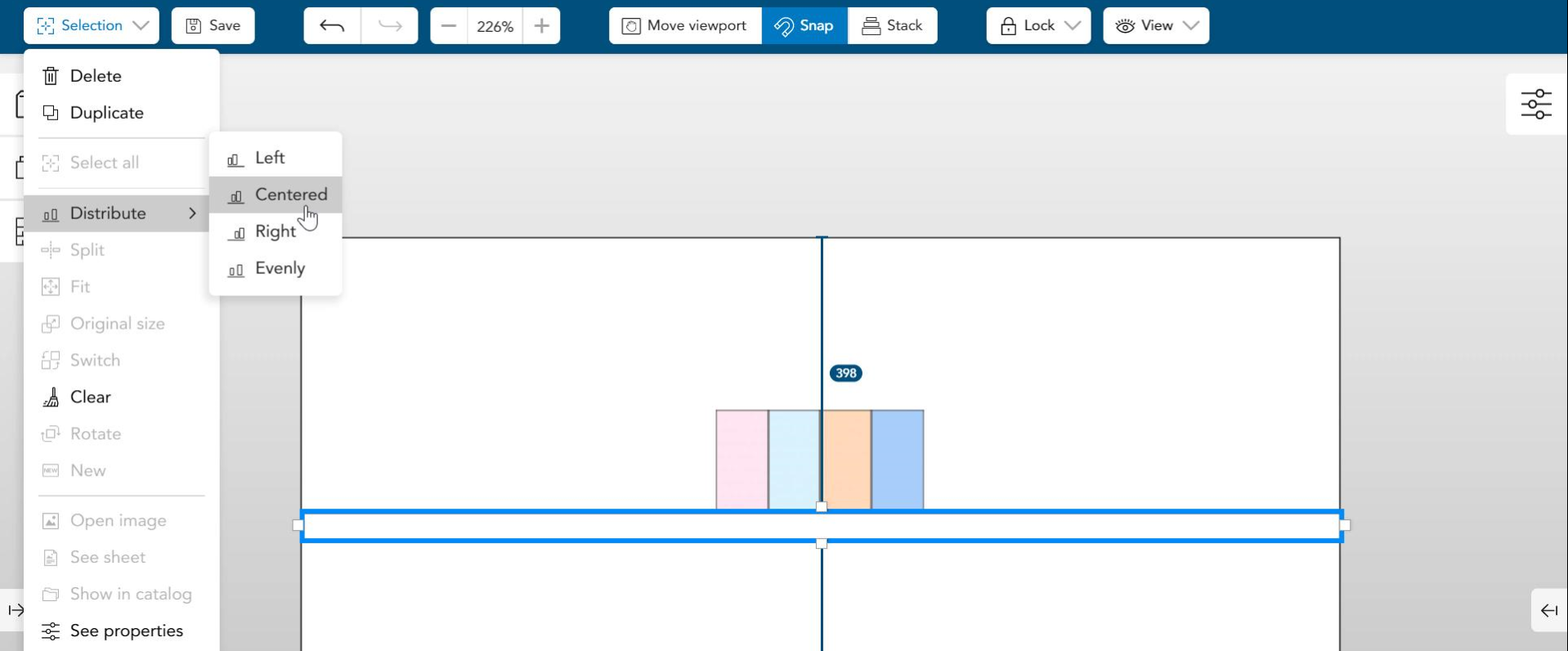 3 Click on the third icon to space products evenly.
4 Click on the fourth icon to place products on the right.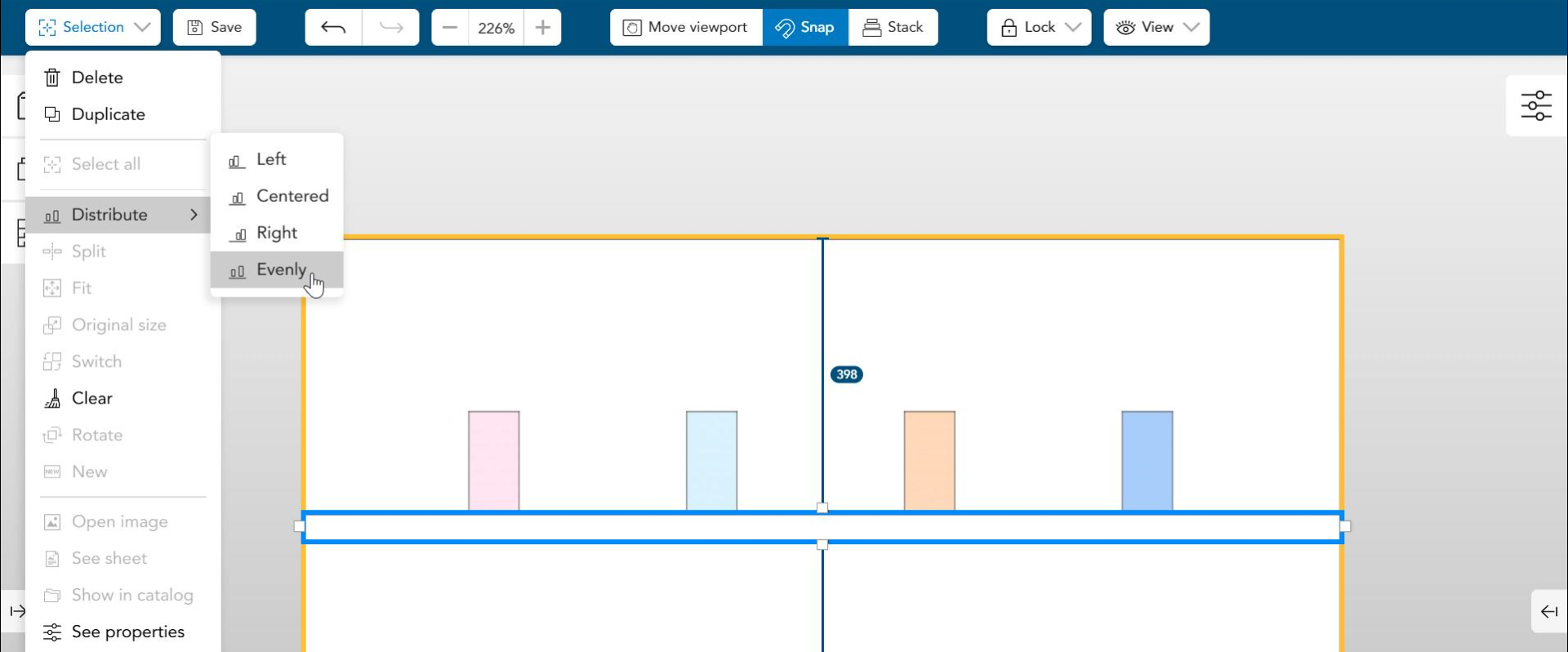 Info
This only works for items at the product level. We recommend you place your products first, then organize them, and finally place the testers in front of the corresponding products.