You have created an item and you would like to update some information about it? Read the information below.
If you have the right to update an item, follow the steps below:
1 On the item's page, click on EDIT in the top right corner.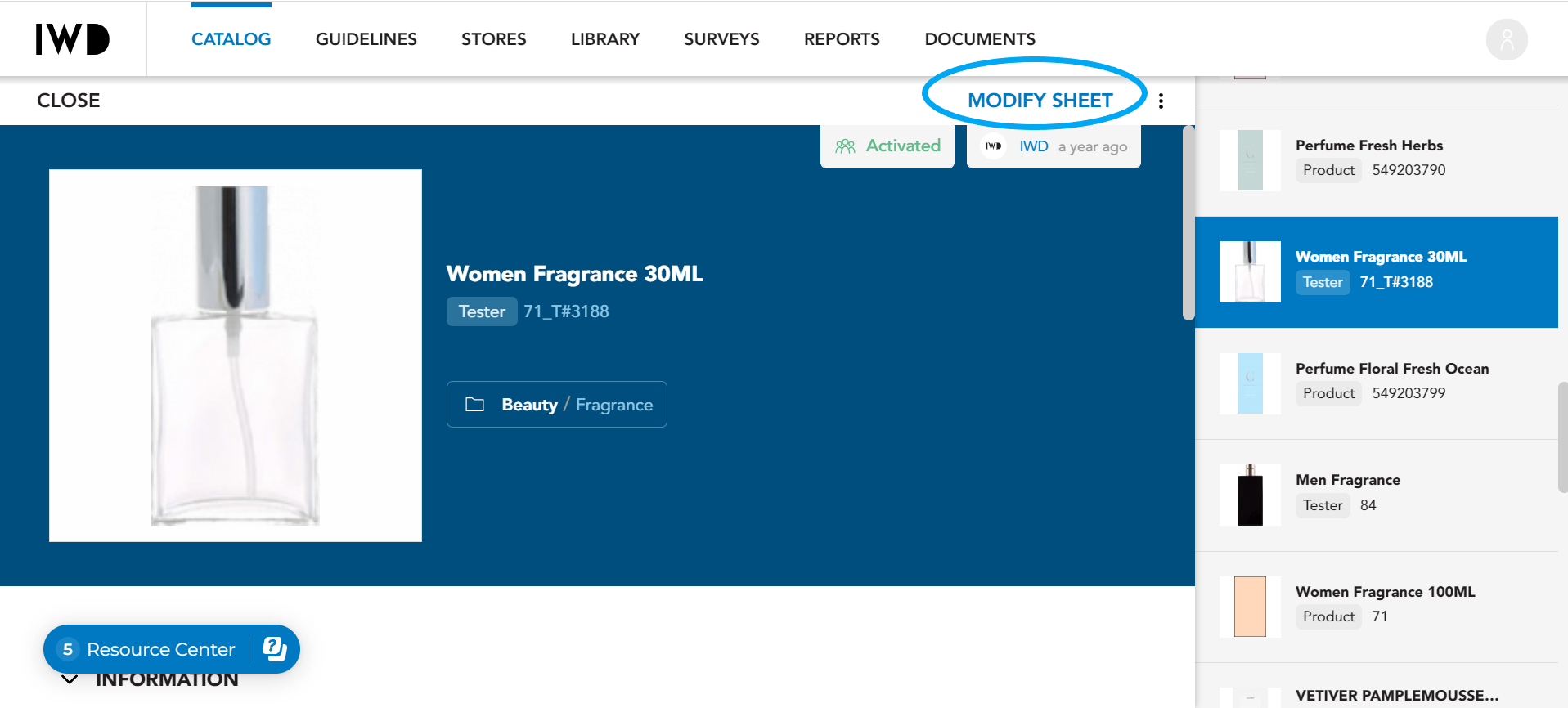 2 Edit all the information as needed:
Item's information (name, code) - you cannot edit the item type!
Content - add a new visual or update the visual and other information regarding the rendering of your item
Settings and markets - do you want your item listed on the exports? Do you want to activate the items on a new market?
Good to know
As you update an item, all the guidelines in which you placed it are updated. Everything is automatic so there's nothing to do on your side!