DOCUMENTS
After uploading a document, you have the option to link it to one or several stores.
By default, a new document is not linked to any store and can only be accessed via the DOCUMENTS section.
How to
More details about how to upload documents here.
LINK DOCUMENTS TO SPECIFIC STORES
It is useful to link a document to specific stores if you are sharing something specific to a group of stores for instance.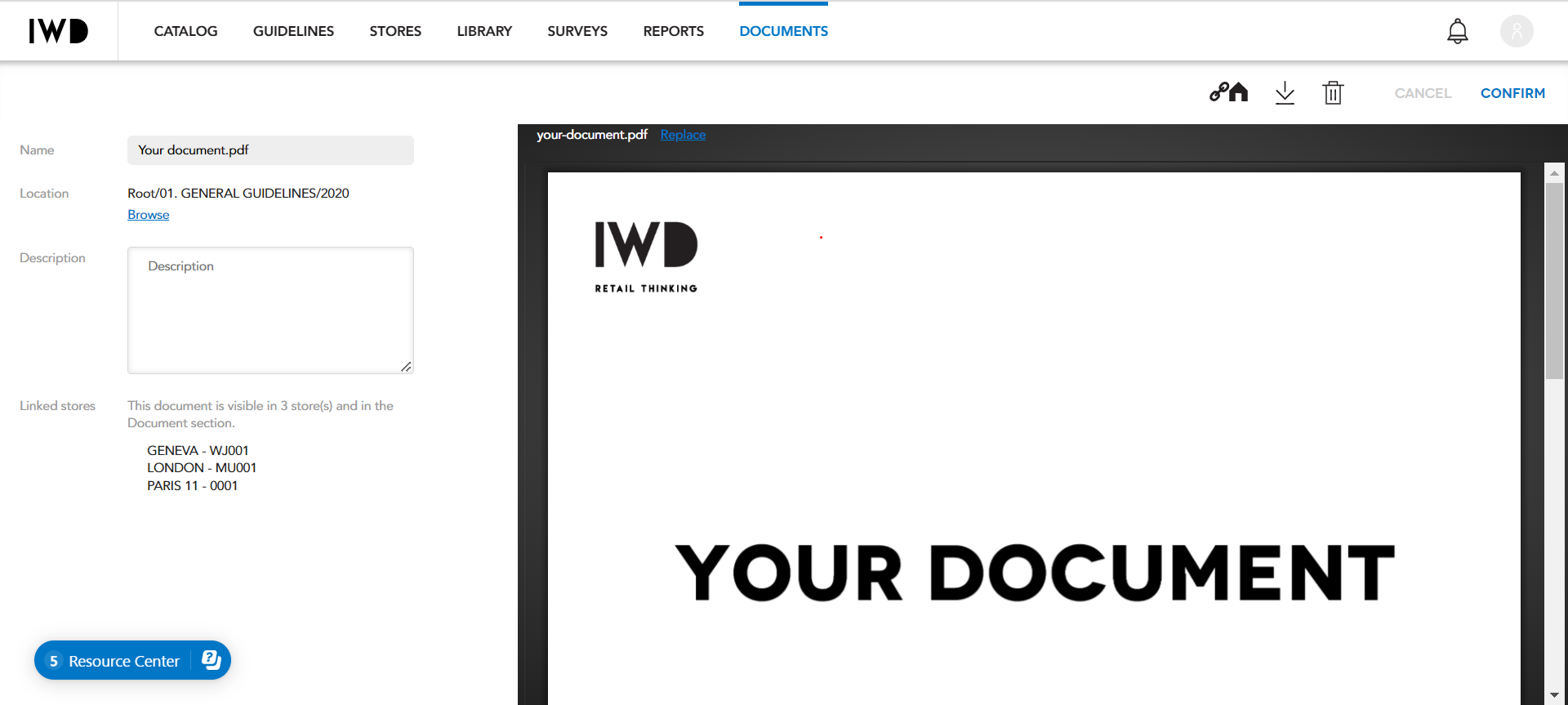 1 Click on EDIT.
2 Link the document to stores by clicking on
3 Select the stores you want to link the document to.
It can be one or several stores, or a group of stores, or your bookmarks.
4 Once finished, click on APPLY.