You can download your photos directly as a PowerPoint presentation.
FROM A COMPUTER (OR A TABLET)
1 Go to the LIBRARY page: refine the photos shown by using the left search & filter panel.
2 To save several photos to your computer, select the item(s), then click on DOWNLOAD

.
3 Open the notifications box, and then click on DOWNLOAD AS PPT.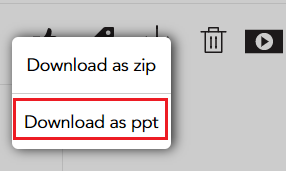 You will receive a notification to download file.
On the PowerPoint export, it will have the image, store name and the date the photo has been uploaded.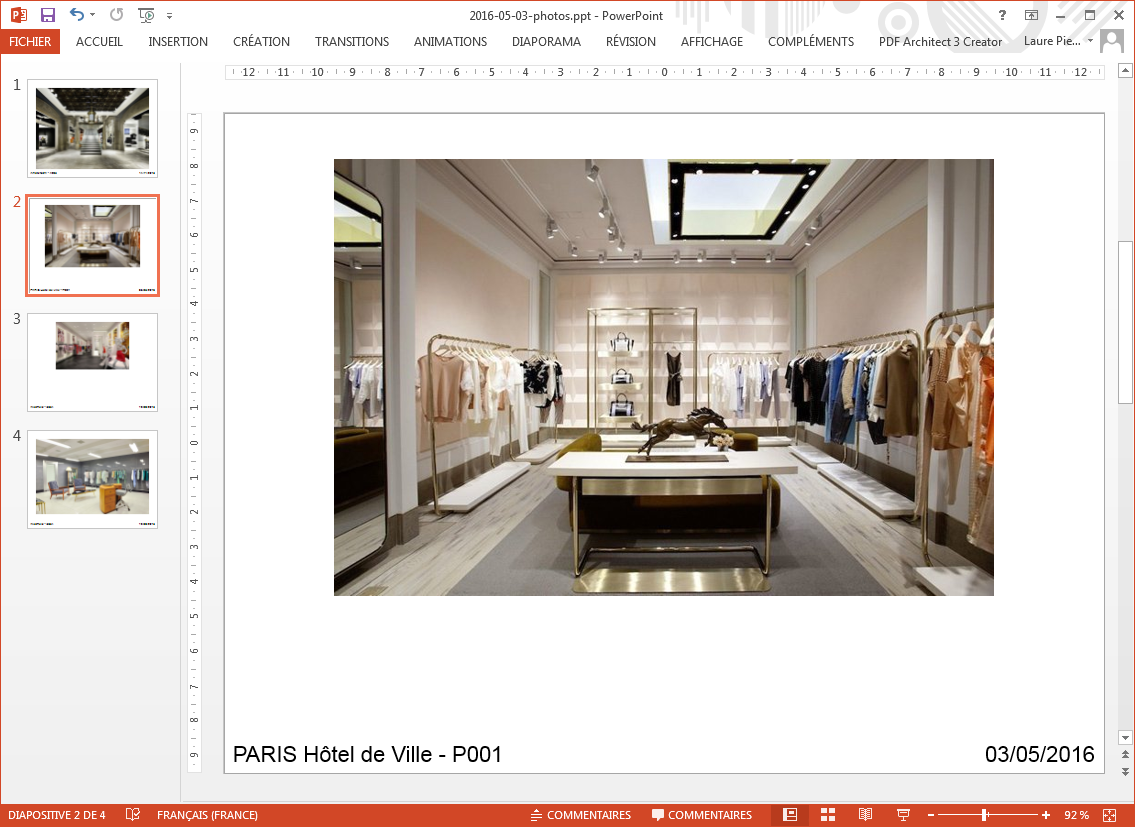 Easily use or re-work this file for any presentations!