Access a detailed inventory report
1 Go to the REPORTS section.
2 Open the FURNITURE tab on the left panel.
3 Select a filter from the drop-down menu i.e. market
4 Choose the market(s) to view.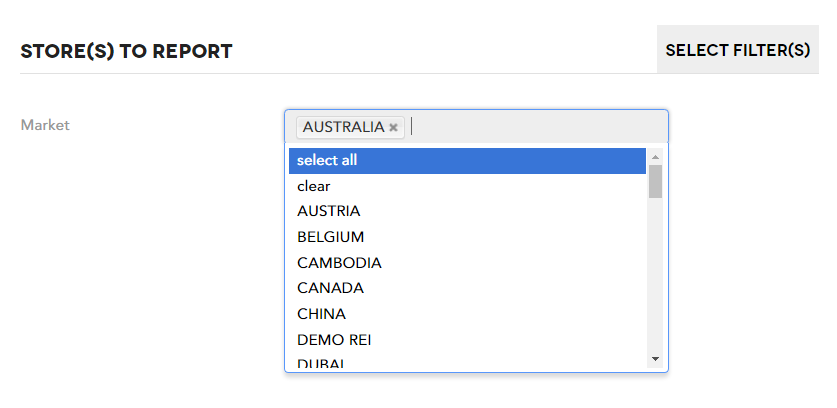 5 Filter the inventory items to view in your report. Note that groups of inventory items can be selected.
6 Click on GENERATE REPORT.
7 View a detailed report of your inventory items!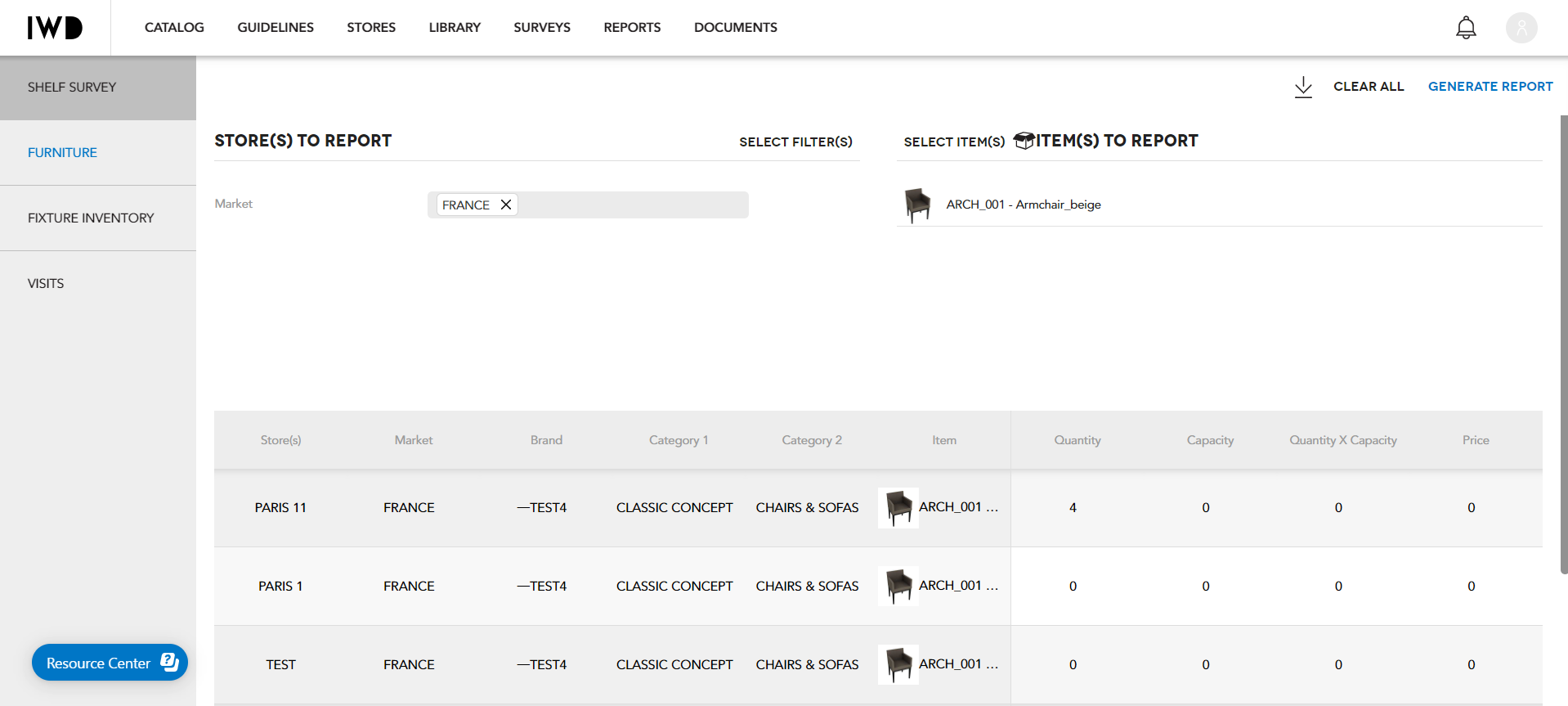 Info
This report can be displayed on the platform or exported as an Excel file.