SAVE INSTANT SCREENSHOTS
The screenshot tool allows you to take instant screenshots of your 3D scene, and use it for your presentation, for example.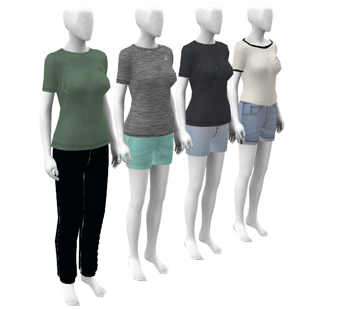 1 (OPTIONAL) Hide the blue horizon of the scene before taking a snapshot (you will get an image with a transparent background). Under the DISPLAY tab, click on the blue sky

to hide/unhide this horizon background.
2 Under the FILE tab, click on the snapshot tool, once you have the desired perspective of your scene.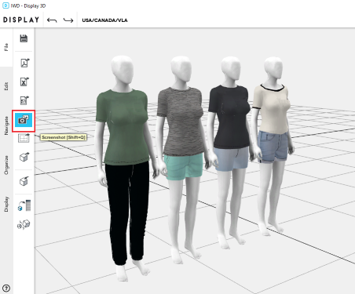 3 Click on DOWNLOAD THE SCREENSHOT on top of the 3D app to save an instant PNG image.
EXPORT IMAGES (PNG)
You can save the current view of your 3D guidelines by exporting a high-resolution PNG file.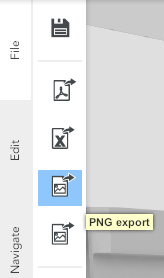 To export images, click the PNG button located in the FILE tab of the toolbar.
Then you can choose if you want to generate:
Main Camera Screenshot - the current view of your scene, or
User-Defined Camera(s) - the viewpoints saved by the camera tool [C].
A pop-up will appear on the top of your 3D app while the export is generating.
Once ready, you can click on it to download your PNG export. The ZIP file will be saved in the location of your choice.
Use the PNG export to get the best quality! The PNG export resolution is 1920x1200 and will shortly be improving to 4K (4000x2400). It is shot with visuals and facings on high definition and is done with the super sampling (technology that reduces aliasing).