TAGS: WHAT DOES IT MEAN AND WHY?
The tag tool helps you describe and categorize the content. Photos in the library can be browsed using tags.
Tagging photos is very helpful when you have a lot of pictures and you need to focus only on some of them, using specific criteria.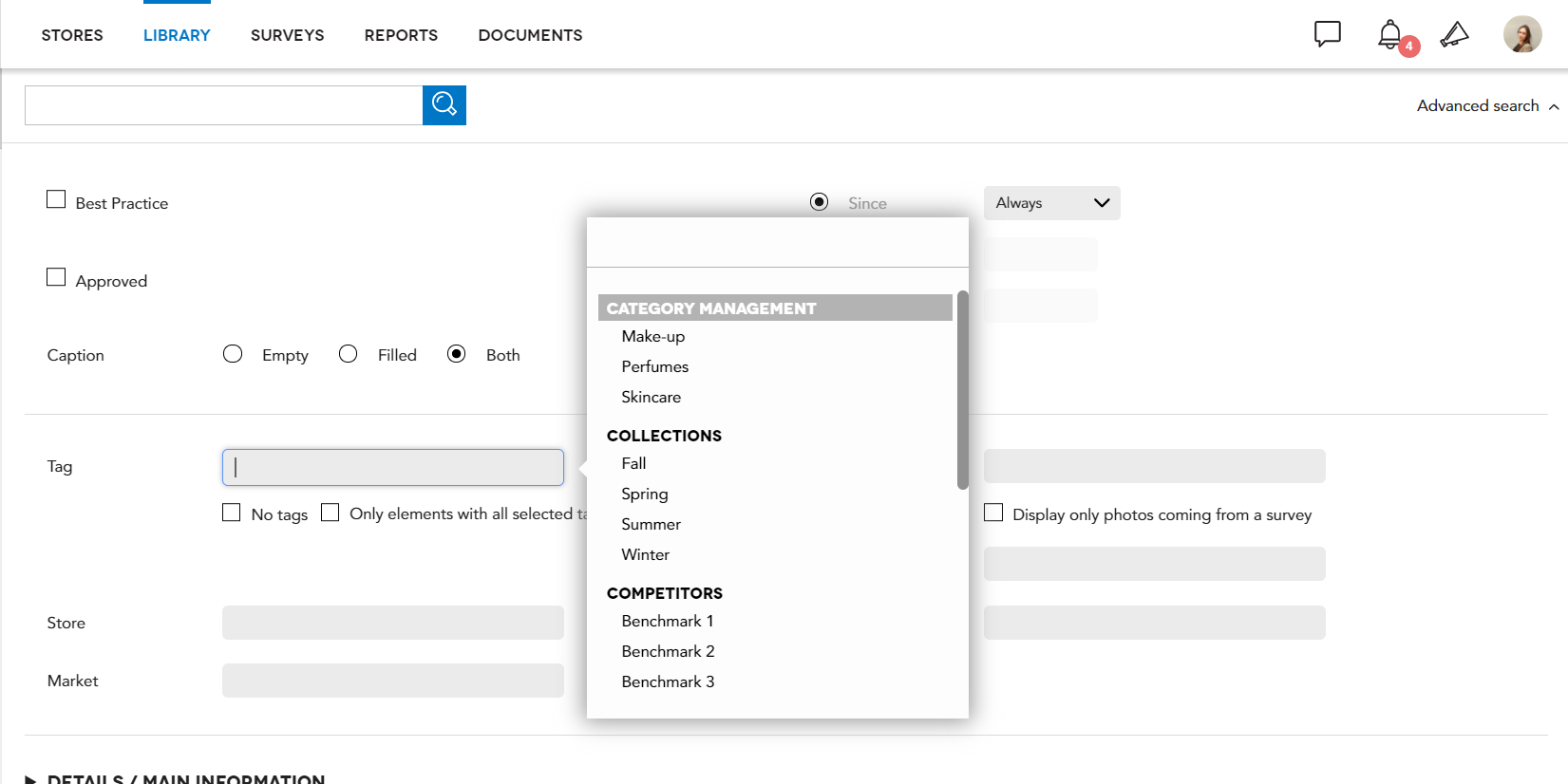 If you are Admin, we strongly recommend you to pre-tag photos in your surveys (more details in the article here).
If you have a field account, do not forget to tag your pictures! In this way, they will appear when the HQ looks for specific pictures!


HOW TO TAGS PHOTOS
1a Go to the STORE page and open the folder containing the photo, or
1b Go to the LIBRARY page and refine the photos shown by using the advanced search & filter panel.
2 To describe content using key terms, select one or more items, then click on the TAG

tool.
A tag pop-up window will appear.
3 Select the existing tags from the drop-down menu by clicking on them.
4 Add a new tag by typing in the text field, then press enter (note that this is a limited right). More details here.
5 Remove an existing tag by clicking on the "X" next to the tag name.
6 When selecting multiple photos, only the tags in common to all photos selected will be displayed. Tags not in common with the photos selected will not be changed.